"Topic: Group Exercise"
If you feel exercising alone is boring, try activities in a group. This way, you will stay fit as well as enjoy the different kinds of workouts with your partner or friends. You can exercise with your partner from the comfort of your home or visit the gym with your friends. Only then, you will find exercising interesting and motivating. Though sweating out in a group might not seem appealing, it is beneficial for your health.
According to an article published in Forbes, if you are a part of a group, it boosts your self-image. If others tell you that you have bulging biceps, you feel good about your physical appearance.
Get motivation
The best thing about group exercise is that people of all ages and fitness abilities can motivate each other. You can try bench pressing more to achieve the desired results when you see your friend has already achieved what he was looking for at the health club. Based on a study, it was indicated that people working out in a group can exert themselves in a better way than those trying exercises alone. It means you will see faster and enhanced results.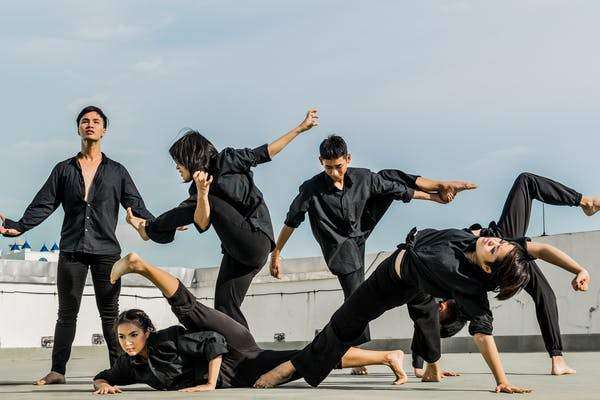 Besides group activities also make you more accountable. If a particular exercise is part of the day's schedule, you will have to complete the required sets and repetitions. This way, you will never fail to skip the workout. You may also read Pre Lab Pro Review: (Scam Or Legit) Price, & Precautions!
Have good form
If you are new to group exercise, you need to have a personal coach to help you with exercises to have good form. You may consult with an expert at G-Strength (East Kensington) near Philadelphia.
Exercising alone when you are a newbie is not a great idea. You may injure yourself or have poor form. You won't be aware of the right body position as a newbie, and poor form and posture can lead to pain, discomfort, and even severe injury.
Must Read: Gabby Windey's Weight Loss: How She Did It?
Indeed, all can't afford a personal trainer. So, initially, you need to have one, and once you learn how to use the right techniques to work out, join a group session. Group activity is the best way to exercise safely with others. The instructors in any group session will show you the right movements so that all can follow the same method.
Boost your confidence
Besides enjoying workouts, group activities will boost your self-confidence and esteem. When you like to work out in a group, opt for more opportunities to try a greater number of sets and repetitions to achieve a great body and overall fitness in less time. You will feel proud when you see you have a broad chest, biceps, triceps, and a flat tummy. If you get six packs, there is nothing like it when exercising in a group. You will love to see the progress.
Conclusion
So, you see that working out with your friends or a group has many perks. You can stick to your activities, stay fit, and be healthy.