Achieving voluminous, strong, and stunning lashes is a dream for many. Fortunately, investing in an effective eyelash serum can make that dream a reality. Lashfood Eyelash Serum stands out as a promising option, offering longer, thicker, and stronger lashes. Unlike eyelash extensions that can harm lash health and lead to sparse or damaged lashes, this serum aims to restore and enhance natural lash growth.
Several Lashfood Eyelash Enhancing Serum Reviews highlight its ability to revitalize and promote eyelash health. If you desire thick, soft, and luscious lashes, continue reading to discover how this product can help you attain your goals.
Information on Lashfood Eyelash Enhancing Serum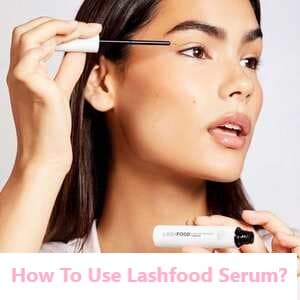 Originally inspired by eyelash extensions, the creators of LASHFOOD, Jane and Kim Faith, sought a natural alternative to develop more voluminous and resilient lashes. Thus, they turned to nature and formulated a powerful complex of ingredients known as the Phyto-Medic complex. This complex refreshes and restores lashes without the use of harsh chemicals, prioritizing the health and well-being of your lashes. LASHFOOD has expanded its range of products beyond eyelash growth serum, now offering a variety of solutions to enhance and rejuvenate the eye area. The brand's ultimate goal is not only to promote lash growth but also to rejuvenate and improve lashes, brows, and skin.
How Does Lashfood Eyelash Serum Work?
Lashfood Eyelash Serum is infused with a unique Phyto-Medic Complex, comprised of natural ingredients. The formula incorporates emollients, conditioning agents, and antioxidants to provide optimal benefits. With the aid of butylene glycol, it swiftly penetrates the skin, ensuring fast results. Key ingredients such as arginine, hydrolyzed rice protein, hydrolyzed soy protein, and adenosine work together to support hair growth, enhance strength, boost thickness, and prevent breakage and shedding. Additionally, the blend soothes irritated or itchy skin, ensuring a comfortable experience.
Ingredients in Lashfood Serum
Let's take a closer look at the primary active ingredients in Lashfood Eyelash Serum:
Soy and Rice Protein: These proteins or amino acids play a vital role in improving hair health, including lashes and brows. Protein hydrolysates rapidly penetrate the skin and hair, enhancing hydration and elasticity. Hydrolyzed Rice Protein, abundant in amino acids, peptides, and proteins, exhibits anti-aging properties.
Arginine: As an amino acid and building block of proteins like keratin and collagen, arginine plays a crucial role in hair physiology. Its external application may stimulate hair follicle growth and increase hair density. Arginine also impacts Nitric oxide pathways, promoting blood flow and supporting hair growth.
Adenosine: Naturally occurring in the body, adenosine offers numerous benefits in skin and hair care. In skincare products, it boosts collagen synthesis and improves skin elasticity. When used in hair care, it has been shown to enhance hair growth.
Aloe Barbadensis Leaf Juice: Aloe possesses antimicrobial and anti-inflammatory properties. Rich in vitamins, minerals, and fatty acids, aloe nourishes lashes and promotes lash health. It effectively hydrates the skin and lashes, prevents breakage and falling, and soothes any itchiness. Additionally, aloe's anti-inflammatory properties aid in lash growth by reducing inflammation.
Panax Ginseng Root Extract: Known for its anti-aging and anti-inflammatory effects, Panax ginseng root extract supports hair follicle growth. The bioactive components in ginseng, called ginsenosides, actively contribute to hair growth.
With the powerful combination of these ingredients, Lashfood Eyelash Serum provides a comprehensive solution for achieving the lush, healthy lashes you desire.
Science Behind The Effectiveness Of Ingredients
Lashfood's eyelash-enhancing serum is formulated with an impressive array of ingredients that promote lash growth and maintenance. Packed with peptides, amino acids, and other beneficial components, this blend provides ample support to the hair follicles responsible for lash growth. A significant portion of hair, around 85-90%, is composed of keratin.
By increasing keratin production, the amino acids in the serum play a vital role in fortifying lashes. Additionally, the inclusion of plant extracts brings phytochemicals with antioxidant, anti-inflammatory, calming, and hydration-boosting properties. This carefully crafted blend effectively hydrates weak and brittle lashes, preventing breakage and hair loss while promoting strength and overall lash health.
You may also read Woolash Eyelash Growth Serum Reviews!
Benefits
The serum may visibly enhance eyelash length, thickness, and density.
It has the potential to repair damaged lashes.
Lashfood Eyelash Serum supports lash health and stimulates lash growth.
Drawbacks
It should be noted that this product comes with a higher price tag.
Results may vary among individual users.
Instant results cannot be expected.
The brand does not offer a free trial of the product.
Consumer Feedback on Lashfood Serum
Lashfood Eyelash Serum has garnered a relatively positive reception from consumers, building a loyal fan base. Many users report noticeable improvements in lash thickness and length. However, it is worth noting that some individuals did not experience the desired results.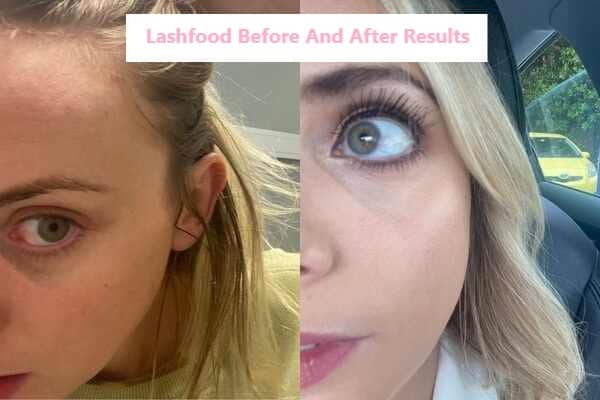 Final Verdicts
Eyelash serums have gained popularity among women seeking to enhance their eyelashes. Yet, according to dermatologists, most of these products lack solid scientific evidence. However, when examining Lashfood Eyelash Serum Reviews, it becomes evident that the serum has garnered a dedicated following of super-satisfied users, as well as some individuals who did not experience the desired results. Considering the overwhelmingly positive reviews, it may be worth giving the product a try.
Nevertheless, it is crucial to acknowledge that not everyone will have the same outcome, and there have been reports of allergic reactions among certain users. Therefore, we highly recommend conducting thorough research and seeking advice from your doctor before making a decision to try this product.
FAQs: Questions And Answers
Q: Is Lashfood Eyelash Serum Safe To Apply?
A: According to the brand, the formula consists of natural ingredients that are gentle on the eyes. The serum holds Ecocert certification and is vegan-friendly. Dermatologists have tested and approved it, and it is free from fragrance, drugs, irritants, phthalates, parabens, and sulfates.
Q: Where To Buy Lashfood Serum And How Much Is It?
A: Lashfood Eyelash Serum is priced at a higher range. It can be purchased on the official website for $78 or from major online retail stores.
Q: Is Lashfood Comes With A Free Trial and Refund Policy?
A: Unfortunately, a free trial option is not available for this product. The brand only allows exchanges in the case of a defective or incorrect item being sent.
Q: How To Apply Lashfood Eyelash Enhancing Serum Effectively?
A: For optimal results, apply the serum at night. Begin by cleansing and drying your face, then use the applicator brush to gently sweep the product along the lash line. The official website provides a helpful video demonstrating the application process.
Q: Is There Any Side Effect Of Using This Serum?
A: While the makers assure that the product is dermatologist tested and approved, it is important to exercise caution when applying any product near the delicate eye area. Consulting a dermatologist before using an eye product is advisable.
Q: Where To Find More Information About Lashfood?
A: For additional information, it is recommended to explore Lashfood Eyelash Serum Reviews and visit the official website.
---
Sources
Schagen, S.K. Topical Peptide Treatments with Effective Anti-Aging Results. Cosmetics 2017, 4, 16. https://doi.org/10.3390/cosmetics4020016
Juchaux, Franck, Cintia Maria Michelin, Geneviève Loussouarn and Rose Nely Pereira. "IMPORTANCE OF L-ARGININE FOR HUMAN HAIR ELONGATION." (1999).
Choi BY. Hair-Growth Potential of Ginseng and Its Major Metabolites: A Review on Its Molecular Mechanisms. Int J Mol Sci. 2018 Sep 11;19(9):2703. doi: 10.3390/ijms19092703. PMID: 30208587; PMCID: PMC6163201.