Seeking effective weight loss solutions? If you're on a weight loss journey and in need of a reliable supplement, Keto Chews Keto ACV Gummies might be the answer. Curious about its effectiveness? Let's delve into this review to learn more about the benefits of Keto Chews Keto ACV Gummies and whether they're worth purchasing.
What Are Keto Chews Keto ACV Gummies?
Keto Chews ACV Gummies is a dietary supplement that aims to back weight loss efforts while providing the advantages of apple cider vinegar, minus the undesirable taste. Not stopping there, this product's bold assertions extend to enhancing energy levels, boosting immunity, and facilitating toxin elimination.
Now, the crucial question arises: Does Keto Chews Keto ACV Gummies have scientific evidence to substantiate its ambitious claims? To find out, let's delve into a detailed examination of this supplement.
Who Is The Manufacturer Of Keto Chews Keto ACV Gummies?
The manufacturer behind Keto Chews Keto ACV Gummies is "Justified Laboratories." You can find their official website at Justifiedlaboratories.com. While the product's Amazon listing asserts that it undergoes clinical testing, is Good Manufacturing Practices (GMP) certified, and is made in the United States, specific details about production and manufacturing processes remain undisclosed. Unfortunately, the manufacturer does not offer a certificate of analysis (COA) to substantiate any clinical findings or validate the purity and potency of the ingredients.
How Do KetoChews Keto ACV Gummies Work?
These gummies contain a unique blend of apple cider vinegar and other potent ingredients that help with weight loss and promote healthy metabolism, according to the manufacturer.
Ingredients Used In Keto Chews ACV Gummies
To find a complete list of KetoChews Keto Gummies' ingredients, simply check third-party retailers like Amazon.
Apple Cider Vinegar may support metabolism and weight loss through various mechanisms, including balancing blood sugar levels and suppressing body fat accumulation. While more research is needed, a study showed that obese subjects who drank a vinegar beverage daily over a 12-week treatment period experienced reductions in body weight, BMI, visceral fat area, waist circumference, and serum triglyceride levels compared to the placebo group.
Folate is a crucial nutrient supporting energy production and metabolism. It facilitates the conversion of protein and carbohydrates into usable energy. Additionally, it plays a vital role in DNA and RNA synthesis, breaks down inflammatory homocysteine, and contributes to the formation of healthy red blood cells.
Iodine indirectly supports weight loss and metabolism by optimizing thyroid hormones. A study revealed that iodine-deficient, overweight women who were supplemented with the nutrient for six months experienced improvements in thyrotropin (TSH), the triiodothyronine (T3) to thyroxine (T4) ratio and cholesterol levels. This suggests that iodine supplementation may lead to a more favorable metabolic and lipid profile.
Vitamin B6, similar to folate, is involved in metabolizing carbohydrates, proteins, and fats into energy. An encouraging study demonstrated that vitamin B6 supplementation resulted in reductions in weight, body mass index (BMI), fat mass, waist circumference, cholesterol, and triglycerides in overweight women.
Vitamin B12 deficiency can lead to fatigue, exercise intolerance, and weakness.
Beet Juice Powder offers a potent nutritional profile with antioxidant and anti-inflammatory phytochemicals such as betalains, polyphenols, and flavonoids.
Similarly, Pomegranate Juice contains a wealth of antioxidants, including beneficial phytochemicals like polyphenols, tannins, flavonoids, and alkaloids.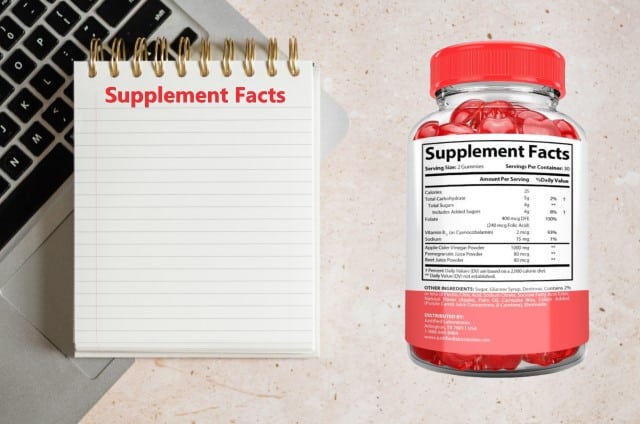 Science Behind Keto Chews Keto ACV Gummies
For the claims made by the manufacturer regarding this product, such as its ability to boost metabolism, support weight loss, improve energy levels, and provide the body with antioxidants, there are no scientific references provided. It's essential to note that all the mentioned research was conducted independently.
Benefits
Our personal research indicates that KetoChews Keto ACV Gummies offer several potential advantages:
Support for your metabolism, helping to boost its efficiency.
Assistance in your weight loss journey, aiding your efforts to shed those extra pounds.
Certain ingredients in the product may provide your body with essential antioxidants.
Experience a potential increase in energy levels, keeping you revitalized throughout the day.
Drawbacks
While KetoChews Keto ACV Gummies have promising aspects, it's essential to consider some potential drawbacks:
The absence of legit information on the official website for KetoChews ACV Gummies may raise concerns about product transparency.
The manufacturer's failure to provide a Certificate of Analysis (COA) could leave doubts about ingredient purity and potency.
Despite claiming to be keto-friendly, the product contains added sugar, which might not align with your dietary goals.
Some negative reviews raise concerns about the product's overall effectiveness.
For optimal results, combining KetoChews Keto Gummies with a hypocaloric diet may be necessary.
What Is The Point Of View Of Other Consumers About KetoChews Keto Plus ACV Gummies?
Keto Chews Keto ACV Gummies garner mixed customer reviews. While certain customers appreciate the delightful taste and note some weight loss, others criticize the supplement as a scam and a waste of money, claiming it provided no noticeable benefits.
Final Thoughts
Presenting KetoChews Keto ACV Gummies, a remarkable nutritional supplement designed to enhance weight loss, boost energy levels, and promote overall well-being. The inclusion of scientifically-proven ingredients adds credibility to this product's potential benefits.
However, it is essential to note that the manufacturer does not provide a COA, raising concerns about ingredient purity and potency. Without this assurance, we cannot be certain if the ingredients are at the same effective dosages validated by clinically relevant research.
While some customers vouch for their delicious taste, we understand that individual results may vary. Therefore, before trying Keto Chews Keto ACV Gummies, we strongly recommend consulting with your doctor or a healthcare professional to make an informed decision. Your health and satisfaction are our top priorities.
FAQs: Consumer Also Asks
Q: Is Keto Chews Keto ACV Gummies safe?
A: While we cannot guarantee the safety of this product, it's important to note that Keto Chews Gummies lacks an official website, making it challenging to verify claims regarding its manufacturing and production processes. Additionally, the absence of a Certificate of Analysis (COA) to prove ingredient purity and potency raises concerns.
Q: How much do KetoChews Gummies cost, and where can I buy them?
A: You can conveniently purchase Chews ACV Gummies from various third-party retailers like Amazon, where one bottle is currently listed at $29.95.
Q: Does Keto Chews Gummies provide a free trial or refund policy?
A: Regrettably, Chews Keto Gummies does not offer a free trial. As for the refund policy, it may vary depending on the third-party retailer. While the Amazon listing states eligibility for a refund, we cannot guarantee this assurance.
Q: How should you take Keto Chews Keto ACV Gummies?
A: The manufacturer recommends taking two gummies per day for optimal results.
Q: Where can I compare reviews of products similar to Keto Chews ACV Gummies?
A: For valuable insights, explore reviews of KetoChews Keto ACV Gummies through third-party retailers. Furthermore, consider looking into products such as Prohealth Keto ACV Gummies and Keto Bites Gummies Shark Tank.
Q: What are the side effects of KetoChews Keto ACV Gummies?
A: While the manufacturer does not disclose any negative side effects, it's essential to be aware that certain ingredients in the product may potentially cause gastrointestinal upset, headaches, and fatigue, based on our research.
Q: Where can I learn more about Keto Chews Keto+ACV Gummies?
A: Although KetoChews Keto ACV Gummies lacks an official website, you can gather additional information about the product from third-party retailers and review websites. Remain informed through reliable sources to make an educated decision.
Sources
Kondo T, Kishi M, Fushimi T, Ugajin S, Kaga T. Vinegar intake reduces body weight, body fat mass, and serum triglyceride levels in obese Japanese subjects. Biosci Biotechnol Biochem. 2009 Aug;73(8):1837-43. doi: 10.1271/bbb.90231. Epub 2009 Aug 7. PMID: 19661687.
Zheng, Y., & Cantley, L. C. (2019). Toward a better understanding of folate metabolism in health and disease. The Journal of Experimental Medicine, 216(2), 253-266. https://doi.org/10.1084/jem.20181965
Haidari F, Mohammadshahi M, Zarei M, Haghighizadeh MH, Mirzaee F. The Effect of Pyridoxine Hydrochloride Supplementation on Leptin, Adiponectin, Glycemic Indices, and Anthropometric Indices in Obese and Overweight Women. Clin Nutr Res. 2021 Jul 22;10(3):230-242. doi: 10.7762/cnr.2021.10.3.230. PMID: 34386442; PMCID: PMC8331291.