UMZU is a revolutionary supplement brand that customizes a personalized regimen to bolster your overall health through interactive quizzes. Elevate your well-being with a wide range of products, including essential minerals, vitamins, collagen, probiotics, protein, and hormones, meticulously crafted by UMZU.
What sets UMZU apart is its ingenious approach of combining different stacks synergistically, all geared towards the same purpose of optimizing your health. But that's not all! With an impressive lineup of 12 additional supplements, UMZU addresses various health needs, from immunity enhancement to testosterone boosters and probiotics, and much more.
In this compelling article, we dive deep into the ingredients of some of UMZU's most popular products: Umzu Redwood, Umzu Testro X, and Umzu Collagen. Our in-depth analysis draws from published medical research, enabling us to present an informed verdict on the effectiveness of these supplements.
But that's not all—we'll also unveil UMZU's transformative "Thermo Diet" protocol. Throughout our review, we'll provide you with unbiased recommendations for each product, suggesting superior alternatives where appropriate. Experience the power of UMZU and take control of your health journey today!
Quick Facts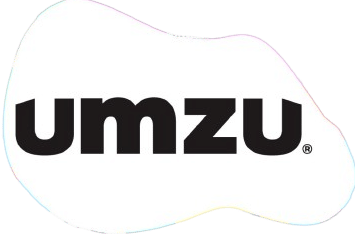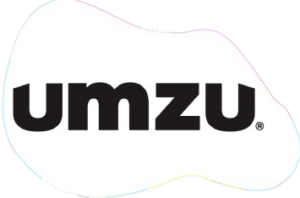 Legit Info. About Company: UMZU LLC, a health supplement company, was founded in 2015 by Christopher Walker, a former neuroscience student at Duke University. Based in Boulder, Colorado, United States, the company has a strong foundation.
UMZU Products Are Used For: UMZU LLC excels in providing a wide range of health benefits, including Testosterone boosters, Blood Sugar and Gut Support, Colon Cleansing, Stress Relief, and Focus, as well as Brain Support. Their products cater to various wellness needs.
UMZU Supplement Ingredients: UMZU LLC's formulations include a powerful blend of Amino Acids, Garlic, Shwagandha, Berberine, Boswellia Serrata, Calcium, Forskolin, Ginkgo Biloba, L-Carnitine, L-Theanine, Magnesium, Mucuna, Probiotics, Turmeric, Vitamin A, and C. These ingredients ensure maximum effectiveness and overall health benefits.
Pricing Options: With prices ranging from $15.95 to $54.95, UMZU LLC offers affordable options for enhancing your well-being. Their products provide excellent value for the results they deliver.
UMZU LLC Product Line
UMZU boasts a remarkable array of supplements and pills, tailored to address specific and unique health concerns. With a diverse range of offerings, from testosterone support and hair growth to enhancing brain function, this brand has ingeniously tackled the everyday issues we encounter, presenting wholesome solutions for each.
In this UMZU natural supplements review, we will explore the brand's most adored products. So, get your credit card ready, as these supplements might be precisely what you need to bid farewell to any lingering everyday health issues and embrace revitalized well-being. Embrace the power of UMZU's natural wonders and let them transform your life for the better.
UMZU Redwood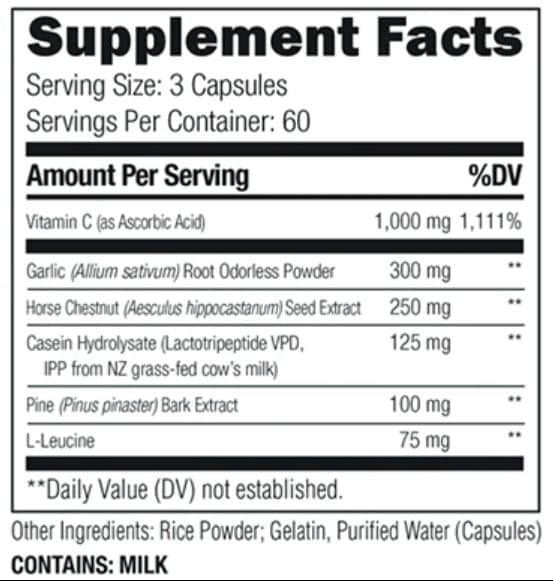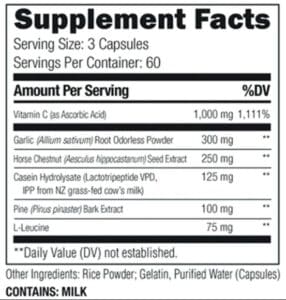 The UMZU Redwood blood flow dietary supplement guarantees warmer extremities, amplified energy throughout the day, and elevated performance in the bedroom.
Packed with powerful ingredients like Vitamin C, garlic, horse chestnut extract, and pine bark extract, UMZU Redwood pills actively boost blood flow, leading to improved circulation and overall enhanced performance.
Experience the seamless flow through your day and night with a 30-day (180-capsule) supply of Redwood, available at $40 for a one-time purchase or just $34 with a subscription. Don't miss this opportunity to elevate your vitality and well-being!
UMZU Testro-X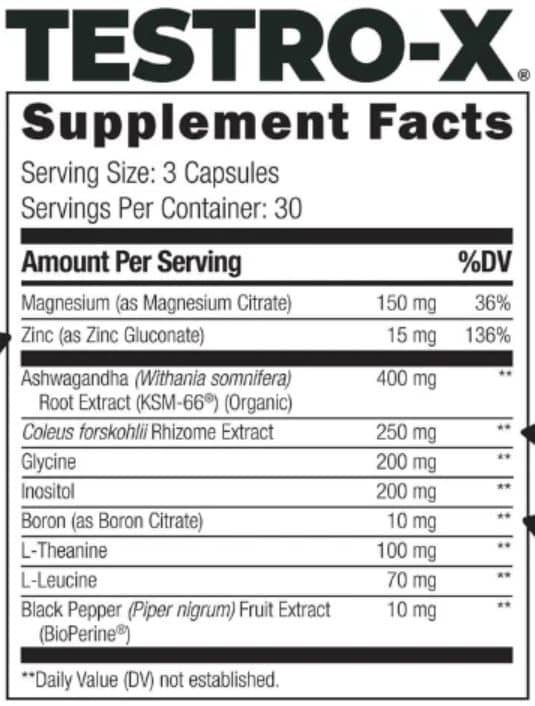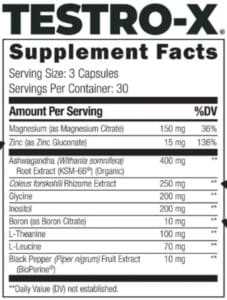 With an expert fusion of minerals like zinc and boron, along with a powerful mix of naturally invigorating vitamins and herbs, this remarkable UMZU supplement unleashes the full potential of your energy, stamina, and power.
The significance of zinc cannot be overstated, as it plays a crucial role in stimulating testosterone production through the pituitary gland. Prepare to witness remarkable progress in the gym as you experience a surge in performance like never before.
Elevate your testosterone levels to their rightful place with a 30-day supply of Testro-X priced at just $55. And for even greater value, opt for our subscription plan, granting you a fantastic 15% discount, bringing the price down to a mere $47. Unleash the power within you and seize this incredible opportunity now!
UMZU Collagen – Ultimate Hair Restoration Stack

With the Ultimate Hair Restoration Stack, we've got everything you need for optimal hair growth and added benefits for overall health. This bundle includes UMZU's signature supplements, carefully selected to deliver fantastic results: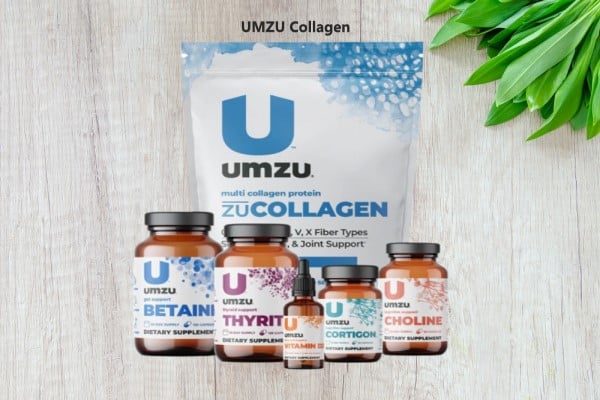 Betaine
Corticon
Vitamin D3
Choline
Thyrite
zuCOLLAGEN
Let's dive into the details of these incredible products:
Betaine
This natural chemical found in the body has been proven to significantly improve digestion through supplementation.
Vitamin D3
UMZU provides this sunshine vitamin in liquid form, which not only supports bone health but also boosts the immune system and aids hormonal function. Enhancing your well-being, especially during cold winter days when sunlight is scarce, Vitamin D3 is a versatile supplement for both mental and physical health.
Choline
Though present in certain foods, using choline as a supplement can be highly beneficial. It converts into acetylcholine, a crucial neurotransmitter responsible for essential nervous system functions, including muscle control, mood, and memory.
Thyrite
Dedicated to thyroid support, Thyrite empowers the gland in your neck and helps prevent hair loss. Keeping your thyroid healthy can also aid in weight loss and prevent dry, coarse hair resulting from endocrine disorders like hypothyroidism.
zuCOLLAGEN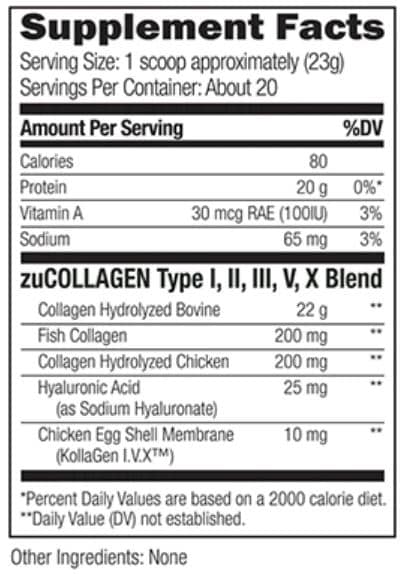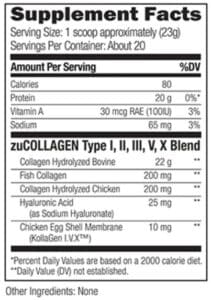 UMZU's special protein powder, zuCOLLAGEN, is a blend of 5 collagen types essential for maintaining skin elasticity, joint health, and strong hair and nails. This comprehensive protein supplement works wonders for your overall beauty, both inside and out.
Using these supplements individually offers valuable health benefits, but together, they form the ultimate hair-growth system. By incorporating them into your daily routine, you'll provide your body with all the necessary nutrients for stronger, thicker hair, while also restoring hormonal balances, optimizing gland functions, and supporting gut health.
With various flavor options and the flexibility to exclude Vitamin D3 if desired, the Ultimate Hair Restoration Stack is available for $176 as a one-time purchase or at the discounted subscription price of $150.
Invest in your hair and overall health today with UMZU's Ultimate Hair Restoration Stack. Experience the transformation and confidence that comes with vibrant, thriving hair and a nourished body.
UMZU zuACV + Prebiotics
Our intestinal balance is frequently compromised, being susceptible to stress, food, and medication, which can result in various detrimental health issues.
Experience the transformative power of ZuACV + Prebiotics, a remarkable solution containing gut-boosting apple cider vinegar, scientifically proven to restore the equilibrium of good bacteria in our digestive system.
Unleash the potential of a strengthened immune system with the help of prebiotic fibers derived from ingredients like chicory root and immune-enhancing inulin. By enhancing gut function, chicory and inulin play pivotal roles in building gut immunity.
Empower your gut with the goodness it deserves through ZuACV + Prebiotics, available at just $35 for a single purchase or an exclusive price of $30 for our valued subscribers. Act now to prioritize your gut health!
UMZU CORTIGON
Stress relentlessly affects our brain, immune system, gut, skin, and hearts, pervading every aspect of our lives.
Fortunately, there's a powerful solution to combat this pervasive modern ailment. Alongside heart-healthy exercise, immune-boosting foods, and moments of peace, UMZU's Cortigon steps in to help us take control.
Cortigon is a potent blend of herbs, vitamins, and minerals, scientifically proven to lower cortisol, the stress hormone. By naturally reducing stress, it also enhances brain function, boosts energy levels, and sharpens mental clarity.
Notably, Cortigon incorporates essential ingredients like vitamins B6 and B12, renowned superpowers in stress reduction. Studies repeatedly showcase their positive impact, with vitamin B6 showing an inverse relationship with stress symptoms.
Elevate your stress-reduction routine with the clinically proven benefits of Cortigon, available for just $40. Take charge of your well-being and embrace a life free from the clutches of stress.
UMZU FLORACIL50
Get ready to discover the incredible world inside your intestines – teeming with beneficial bacteria! Yes, our intestines are filled with these tiny helpers, and they play a crucial role in digestion and warding off harmful bacteria. However, without sufficient good bacteria, we might experience persistent stomach issues, including bothersome bloating and gas. But fear not, because UMZU's Floracil50 is here to save the day!
This powerful probiotic is packed with 50 billion CFUs from 8 carefully chosen bacterial strains. Don't be put off if you're new to probiotics; these strains are precisely what you need for optimal gut function and digestion support.
Not only does Floracil50 improve gut health, but it also boosts your immune system. Your gut acts as a fortress, protecting your body from outside invaders like bad bacteria. By nourishing it with probiotics, you enhance its natural barrier function, further safeguarding your overall well-being.
And the best part? Once you've given your system a refreshing cleanse with zuPOO, pamper your gut with a 30-day supply of Floracil50. The price is just $45 for a one-time purchase, but why not enjoy even greater savings with a subscription at only $39? Your gut deserves this loving care, so take the next step towards a healthier, happier you!
UMZU SENSOLIN
Experience the power of Sensolin – your ultimate solution for blood sugar balance and enhanced well-being. Bid farewell to energy slumps and mood swings caused by blood sugar imbalances. With Sensolin, you regain control over your blood sugar levels naturally, while curbing those relentless appetites and cravings that hinder your progress.
Harness the strength of key ingredients like chromium, scientifically proven to revitalize metabolism in individuals with suboptimal chromium levels. By incorporating chromium, Sensolin ensures you achieve optimal metabolic functioning.
Moreover, Sensolin goes beyond blood sugar control. Benefit from improved digestion, courtesy of the remarkable properties of cinnamon. Studies have demonstrated how cinnamon effectively modulates insulin response, resulting in lower blood sugar levels.
Don't let afternoon crashes hold you back, nor succumb to vending machine temptations. Embrace the transformative effects of Sensolin, available in a 90-capsule bottle for just $50 – a one-time purchase that paves the way to your overall well-being and vitality. Seize control of your health with Sensolin today!
UMZU zuPoo
Get ready for a transformative experience! UMZU boldly highlights a surprising fact on their website: the average American carries 5 to 20 extra pounds of poop in their intestines every day. This shocking revelation alone should inspire you to consider a colon cleanse, and with UMZU's zuPOO, you can achieve it safely and naturally.
This 15-day cleanse is not for the faint of heart, but the results are worth it. Users typically report visiting the bathroom up to 5 times per day during the initial 24 to 48 hours, yet without any pain or distress.
Harnessing the power of natural ingredients like slippery elm and aloe, zuPOO effectively cleanses your digestive tract, laying the foundation for a fresh and healthy lifestyle. One study demonstrated the positive impact of slippery elm on symptoms of Inflammatory Bowel Disease.
For optimal intestinal health, don't forget to complement the cleanse with probiotics. Experience the ultimate in natural waste removal at only $30, or even better, get it for $26 with a subscription. Take the first step towards a healthier you today!
Customer Feebacks On UMZU Supplements
Explore below for reviews from the company website, Reddit, and Amazon, covering various supplements offered by the brand. These reviews discuss the impressive results, potential side effects, and pricing of the products.
Cortigon boasts an outstanding average rating of 4.3/5 stars based on 309 ratings on the company website. Commenters laud the product for its immediate and long-lasting stress-fighting effects.
One compelling UMZU supplement review shares a user's experience:
"Before taking cortigon, I had severe anxiety… but after the first day of using it, I noticed a massive difference. By the third day, my anxiety had practically disappeared… even after a month, I continue to experience a consistent change in my energy levels and overall well-being."
Regarding negative feedback, some customers express concern about the high price despite being pleased with the results.
UMZU Sensolin receives a remarkable rating of 4.2/5 stars from 474 ratings on the brand's website, with no ratings below 3 stars.
UMZU Testro X also achieves an exceptional rating, boasting an astonishing 66% 5-star rankings out of a total of 2,694 reviews.
A Reddit thread discusses the beneficial effects of UMZU Redwood pills, highlighting how they improve circulation and aid in weight loss:
"I've been using Redwood for 2 months, and it works wonders… my chronic issue of cold extremities is a thing of the past. Alongside some mild bodyweight exercises and diet modifications, it helps the fat melt away."
On Amazon, UMZU Redwood supplement garners an impressive average rating of 4.3/5 stars from 8,168 reviews.
A content customer shares how the product increased their circulation and boosted energy levels:
"I feel like my blood is flowing well and experience less fatigue when not using it."
We always stress that body chemistry varies, especially concerning dietary supplements, as not everyone will experience the same benefits.
Even the most highly praised products may not align with your body's needs, so it's essential to find what works best for you.
Is UMZU Supplements Safe To Use?
Regarding Side Effects and Safety, UMZU offers a wide range of over 100 different supplements, making it challenging to list all potential side effects associated with them.
However, the company has taken a proactive approach by providing an ingredient library on their website. This comprehensive resource contains all relevant information for each ingredient, including recommended uses, FDA-established dietary allowances, and supporting references.
While UMZU doesn't specifically list potential side effects of their ingredients, they do highlight specific considerations for certain situations, such as pregnancy, breastfeeding, or immunocompromised individuals.
It's important to note that many of the ingredients in UMZU products are not regulated by the FDA, which may entail some side effects, including possible interactions with other medications.
Nevertheless, UMZU understands the importance of transparency, and it is an area they can improve on. Currently, there is no third-party seal on their products, which could provide assurance about product purity and ingredient accuracy.
Moreover, UMZU does not inquire about customers' current diet, supplement, or medication regimens to determine their specific needs, potentially putting them at risk for interactions or unknowingly consuming excessive levels of certain ingredients.
To prioritize your health and safety, it is advisable to consult a healthcare professional before starting any new supplement regimen. This way, you can get personalized guidance based on your unique health profile.
Remember that nutrient deficiencies or toxicities can result from taking supplements that may not be suitable for you. Moreover, managing hormones solely with supplements without professional guidance is not recommended.
A healthcare provider can thoroughly assess the risks versus benefits of supplement usage and identify potential interactions, ensuring you make informed decisions about your well-being.
Cost And Pricing Options For UMZU Products
When it comes to UMZU supplements, your monthly expense may differ depending on whether you opt for individual products, bundles, or stacks.
However, fear not, as the final cost is also influenced by the personalized recommendations you receive after taking the quiz. By addressing multiple health issues, you might lean towards the higher end of the range, but rest assured, it's all tailored to your specific needs.
For individual products, the price ranges from $12 to $55 per month, ensuring affordability and flexibility.
If you prefer bundles or stacks, they come at a slightly higher price point, ranging from $90 to $220 per month. Nevertheless, the advantage lies in the bundled discount, making it a worthy investment over individual supplements.
To put your mind at ease, UMZU offers a 60-day money-back guarantee. So, if for any reason you're not satisfied with your purchase, you can claim a full refund within the specified time frame. With UMZU, your satisfaction and confidence are our top priorities.
Should You Consider Using UMZU Supplements?
Without a doubt, UMZU natural supplements have proven their worth, as evident from numerous satisfied customers who have experienced life-changing results. The impact these supplements make in people's lives is truly remarkable.
Convenience is a significant advantage offered by UMZU, as their comprehensive combination of supplements eliminates the need to source five or six different vitamins and minerals individually. It streamlines your health regimen for maximum effectiveness.
Now, the burning question: Does Redwood actually work? The resounding answer, according to thousands of contented users, is a definitive YES. Granted, the cost of maintaining these premium UMZU supplements may seem steep, but if they genuinely enhance your life, this UMZU natural supplements review emphatically recommends they are worth every penny.
To make UMZU products more accessible, they offer a subscription option, enabling you to save money while enjoying the benefits consistently. And there's no need to hesitate! UMZU stands by its products with a 60-day money-back guarantee, giving you full confidence in trying them risk-free. So why wait? Take the plunge and experience the transformative power of UMZU natural supplements for yourself.
Better Alternatives To UMZU Supplements
When it comes to personalized supplement brands, UMZU stands out with its primary focus on hormonal issues, setting it apart from others in the market.
While UMZU may be slightly more expensive than some other personalized vitamin brands, its unique selling point lies in its quiz-based personalization approach.
However, it's essential to note that the quiz provided by UMZU does not cover aspects like current diet, lifestyle, supplements, or medications, all of which can significantly impact the supplement regimen's effectiveness.
Unlike some competitors, UMZU's quiz is not overly detailed and doesn't require additional tests like urine or laboratory tests.
By omitting these additional tests, crucial information that could influence supplement effectiveness or potentially cause harm might be overlooked.
It's worth mentioning that UMZU's personalized quiz is not entirely unique, as other vitamin brands like Happy Mammoth or Bioma Health Probiotics also offer similar health quizzes.
Nevertheless, both Bioma Health and Happy Mammoth provide more comprehensive quizzes and may inquire about your diet, current supplements, and medications.
Knowing the supplements or medications you're already taking is vital, as they can interact with your recommended supplement regimen.
Similarly, factoring in your typical diet and current supplement intake is equally essential to ensure you're not unnecessarily consuming supplements you don't need.
One crucial aspect where UMZU falls short is the absence of access to health professionals for support or guidance.
Brands like Emma Relief have health professionals on staff, and Thorne offers direct access to professionals through their professional database.
While each brand has its unique features, none can replace the personalized guidance and understanding of your health history that a qualified healthcare provider can offer. Seeking their advice can be invaluable in determining where to start your supplement journey confidently.
UMZU Reviews: The Verdict
Undoubtedly, the idea of a personalized supplement regimen is intriguing, but UMZU's approach falls short of providing the level of detail necessary for true personalization.
When it comes to recommending a truly personalized brand, my top choices would be Thorne or Persona. These brands not only grant access to professionals but also adopt a more comprehensive and well-rounded approach.
Nonetheless, remember to seek personalized guidance from your healthcare provider before embarking on any new supplement journey. Your health and well-being deserve the best care possible.
Sources
Diego Gómez-Arbeláez, Vicente Lahera, Pilar Oubiña, Maria Valero-Muñoz, Natalia de las Heras, Yudy Rodríguez, Ronald Gerardo García, Paul Anthony Camacho, Patricio López-Jaramillo, "Aged Garlic Extract Improves Adiponectin Levels in Subjects with Metabolic Syndrome: A Double-Blind, Placebo-Controlled, Randomized, Crossover Study", Mediators of Inflammation, vol. 2013, Article ID 285795, 6 pages, 2013. https://doi.org/10.1155/2013/285795
Shand, B., Strey, C., Scott, R., Morrison, Z., & Gieseg, S. (2003). Pilot study on the clinical effects of dietary supplementation With Enzogenol®, a flavonoid extract of pine bark and vitamin C. Phytotherapy Research, 17(5), 490-494. https://doi.org/10.1002/ptr.1181
Mahdavifar, B., Hosseinzadeh, M., Salehi-Abargouei, A., Mirzaei, M., & Vafa, M. (2021). Dietary intake of B vitamins and their association with depression, anxiety, and stress symptoms: A cross-sectional, population-based survey. Journal of Affective Disorders, 288, 92-98. https://doi.org/10.1016/j.jad.2021.03.055
Hayward, N.J., McDougall, G.J., Farag, S. et al. Cinnamon Shows Antidiabetic Properties that Are Species-Specific: Effects on Enzyme Activity Inhibition and Starch Digestion. Plant Foods Hum Nutr 74, 544–552 (2019). https://doi.org/10.1007/s11130-019-00760-8
Langmead, L., Dawson, C., Hawkins, C., Banna, N., Loo, S., & Rampton, D. S. (2002). Antioxidant effects of herbal therapies used by patients with inflammatory bowel disease: An in vitro study. Alimentary Pharmacology & Therapeutics, 16(2), 197-205. https://doi.org/10.1046/j.1365-2036.2002.01157.x